FAQs about 22q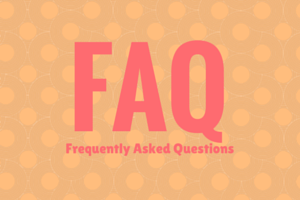 Most people that know me, know my Mikey as well, and probably know a bit about 22q deletion syndrome. But lots of other people do not, and many are curious about it as well. Often, I run into people that have children with potential symptoms that may be misdiagnosed. It is still frustrating for me that doctors seem unwilling or incapable of doing the proper tests to diagnose these children. Here are some FAQs (frequently asked questions) that might be helpful.
How common is 22q deletion?
22q is one of the most common medical conditions that you've never heard of, occuring 1 in 2,000 to 4,000 live births. Experts feel this is grossly underestimated, and that it is nearly as common as Down syndrome. Still, many doctors are unfamilar with the wide range of symptoms and often overlook 22q as a cause for a child's problems.
What testing can be done?
There are genetic blood test to identify the 22q11.2 deletion. These include: comparative genomic hybridization (CGH), FISH (fluorescence in situ hybridization), multiplex ligation-probe amplification (MLPA), and whole genome or SNP array. Routine chromosome studies are notoriously fallible; they are only able to identify the deletion about a quarter of the time.
Is 22q deletion hereditary?
For the most part, it does not seem to be hereditary. Parents that do not have the deletion themselves are not more likely to have a second child affected by 22q. However, someone with the deletion does have a 50 percent chance of passing it to his or her own child. There is a wide range of symptoms in 22q, some mild and some quite severe, and there is no way to know the severity of any problems will be for a child. One critical thing to remember is that genetic problems are out of control and not the fault of the parents in any way.